7 biggest mistakes when moving to Spain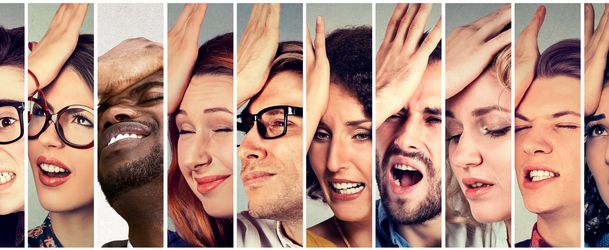 Spain is one of the countries with the highest rate of immigration in Europe. Every year, thousands of European citizens relocate to this beautiful country, attracted by the relaxed lifestyle and the sunny weather. You too might be thinking of relocating, and you might be wondering about the mistakes the people that took this step before you did when moving to Spain.
In this article, you will find the seven biggest mistakes you should avoid if you plan to move to Spain. The list is based on the direct experiences of several expats, including the author of the article, so read through it carefully and prepare yourself to move to Spain in the smoothest possible way.
1. Not learning the language.
This is a mistake no matter where you plan to relocate. English is one of the most diffused languages in the world; it truly is an international way of communicating. However, we cannot expect everyone to understand English everywhere we go. It is always a good idea to learn the local lingo: residents like if you speak a few words of their language, and it shows respect to the country you are living in. Avoid this big mistake when moving to Spain; sign up for a Spanish course asap.
2. Not doing your residency paperwork
The residency, or NIE in Spain, is a fundamental piece of "equipment" if you are relocating to this country. While the bureaucracy might seem overwhelming, not taking the NIE is one of the biggest mistakes people do when moving to Spain. No NIE means no job, no Spanish bank account, no social security and healthcare - definitely a position in which you don't want to be.
3. Not opening a local bank account
This is quite a big mistake people do when moving to Spain. A local bank account will facilitate several other tasks; for example, having a credit card and stipulating a contract for your phone. Not only that: unless you are familiar with money-transfer platforms such as Revolut, you will be spending a fortune in commission anytime you withdraw some money from an ATM with your foreign credit card.
4. Not adapting to the new culture
Nobody can change the habits and culture of an entire country. Spain has, in some instances, an infamous reputation; for example, when it comes to animal rights, Spain has some questionable practices. Bullfighting and Corridas are, to most of us, horrendous. However, thinking of changing this culture as a foreigner is one of the big mistakes you should avoid when moving to Spain.
5. Misjudging your budget
Avoid the big mistake of underestimating costs and possible expenses when moving to Spain. The cost of living is generally lower than in other countries, but only by a small percentage. Furthermore, the cheaper cost of living could trick you into thinking you have more spending money than you actually have.
6. Underestimating bureaucracy
Spain is notorious for its baroque bureaucracy, more intrigued and obscure than in most other European countries. When you move to Spain, do not make the big mistake of underestimating its bureaucracy, or you will be very frustrated when, at the Town Hall, you will be inexplicably sent from one office to the other.
7. Not adapting to the local pace
Another big mistake you should not do when you move to Spain is refusing to adapt to the local pace and lifestyle. Spanish people are generally warm-hearted, open-minded, and relaxed. They prefer to live a non-frenetic lifestyle, and so should you. After all, this is probably one of the reasons why you are thinking of moving to Spain.