Everything you need to know before opening a bank account in Spain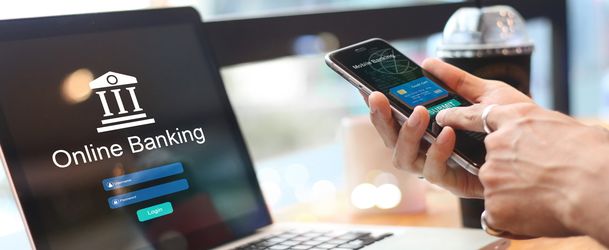 Opening a bank account in Spain is probably one of the first things you need to do if you want to live in this south European country. Although opening an account without being a Spanish citizen might be a little more difficult, you should be able to get one in a short space of time. And if you are asking yourself "Do I really need a national bank account if I'm living in Spain?" The answer is yes, you most likely do.
Requirements for opening a bank account in Spain
Having a Spanish bank account will not only enable you to carry out basic daily tasks such as receiving your salary o paying your bills, it will also allow you to take the first steps towards settling in your new country, like getting a phone line or having your money transferred from abroad. There are two possible legal situations of an expat living in Spain: as a non-Spanish citizen, you can be considered either a resident or a non-resident. A resident is someone who was not born in Spain but holds an Identification Number for Foreigners, or N.I.E. (Número de Identificación para Extranjeros). This document that will be your Spanish means of identification along with your passport. You can request this document at the General Police Department in Spain (Dirección General de la Policía en España) or at the embassy. In order to be eligible for a N.I.E. you will have to comply with a series of requirements, such as residing in Spanish territory for at least 183 days a year.
If, on the other hand, you do not hold or are not eligible for a N.I.E., you will be considered a non-resident expat, and in order to open a bank account you will need a Non-Residency Certificate (Certificado de No Residencia). You can apply for this document at the General Police Department in Spain; in the case that you are not actually in Spain, you can apply for it at the Spanish embassy located in your country of residence.
Depending on the bank institution you choose, you will be asked to comply with different requirements. However, the truth is that there are very few banks that will allow you to open a bank account with a non-residency certification; currently, only Banco Popular and Banco Santander allow you to do so. For those foreigners holding a N.I.E., the process of opening an account should be as easy as if they were Spanish citizens, and in order to choose the best option for you there are certain aspects that you should take into account before doing so; types of account, advantages and disadvantages of each product, fees… Let's take a look at the most important ones:
Types of accounts
First of all, you need to know that the basic type of account you will need to start with is a checking account (cuenta corriente). There are several kinds of checking accounts that offer different advantages, but probably the most popular one in Spain is the one known as the payroll account (cuenta nómina), a checking account modality that "rewards you" for having your salary directly deposited in it every month.
Although it is impossible to determine which payroll accounts are the best (given the fact that what may be an advantage for one client may be a disadvantage for another), we will mention those that offer a better overall deal. Bankinter, for instance, offers a payroll account with free cards, free transfers within the euro zone and no maintenance fees if you have a monthly income of at least 1000€. ING also offers free cards, free transfers within the euro zone and a two day overdraft without fees if you deposit at least 700€ every month; BBVA offers the same advantages plus free cheque deposits for monthly deposits of 800€ or more.
Other advantages that may be offered are advanced payment of your payroll services, reimbursement of a certain percentage of the bills you directly deposit into your account, reimbursement of a part of the Annual Percentage Rate, or T.A.E. (Tasa Anual Equivalente), and more. Take into account that banks often disguise basic services as advantages, for example free national transfers or free personal manager services.
And just to be clear: not all checking accounts are payroll accounts, and this modality might not be the best fit for you. There are other types of checking accounts that might suit you better, depending on your income, the operations you need to carry out, or even your age. You may be interested in other types of account, which are complimentary to the checking account, such as a savings account, a securities account or a business bank account.
ATM withdrawals
An important thing to take into account when it comes to choosing your Spanish bank is how ATM withdrawals work in this country. First of all, you must know that if you withdraw money from a Spanish ATM with a foreign debit/credit card, you should expect to be charged fees of up to 3% or 4% each time. In the long run, this could be costly. In order to avoid this expense, not only it is advisable to open your Spanish bank account as soon as possible, and also you must understand how banking institutions and banking groups interact with each other.
In Spain, banking entities usually belong to larger financial groups that hold financial arrangements with each other; these arrangements allow you to withdraw money from different banks' ATMs that belong to the same financial group without paying any fees. The three largest financial groups in Spain are EURO 6000, Telebanco 4B and Servired, so if your bank belongs to any of those three, you can be sure that you will be able to withdraw money free of charge from many ATMs.
Let us take a simple example; if you have a bank account in Bankinter, you will be able to withdraw money free of charge from Grupo Cajas Rurales, Deutsche Bank, Grupo Cajamar, Laboral Kutxa, Banca March, Targo Bank, Euro Automatic Cash and any bank that belongs to the group EURO 6000. If you decide to withdraw your money from any other bank, you can expect fees of up to 4€ every time, regardless of the amount withdrawn.
Basic services
It is also important to take into account which services your bank provides you with. Unfortunately, you can only discover their advantages or disadvantages once you have already contracted the product. However, given the wide range of possibilities, it is useful to know which basic, free services your bank should offer:
· Customer support via online chat: some banks offer 24 hour a day online assistance; others will only assist you during working hours.
· Customer support via a toll-free number: avid contacting your bank through any phone numbers that begin with 902; these are pay phone numbers and by law every banking entity must provide their clients with an alternative free-toll number that they can call for assistance.
· Customer support via e-mail: for those cases where you can neither call on the phone nor use the online chat, you can always contact your bank via e-mail.
· Customer support via social media: the most frequently used social medias are Twitter and Facebook.
· Mobile app: every banking entity has its own, and you must take into account that most of your transactions will use this platform in some way or another. You also need to know that you will need a smartphone that can run the app properly, or you will have a hard time carrying out simple transactions such as making transfers or making online purchases.
· Message board: every important notification will be made through the online banking platform, so unless you have your message board linked to your e-mail account or subscribe for SMS notifications, you must always check your online message board on your bank's website.
· Consulting your bank statements and credit cards: you should always be able to consult them at any time and free of charge.
· Consulting your contracts and important documents: all banking entities should allow you easy access to all documents regarding contracts, taxes, bank policies or legal notice.
· Downloading documents: title certificates, bank statements, banking movements… all of them should always be available for downloading and, of course, free of charge.
· 24 hour emergency telephone line: if your cards or bank details are stolen, your banking entity must provide you with a telephone line available 24 hours a day through which you can block your cards or account immediately. This number is usually displayed on the cards, so it is recommended to save the number in your phone beforehand in case you later have trouble finding it.
Common commission fees and abusive commission fees
When it comes to commission fees, we are often uncertain as to which are legal and which are not. We often assume that there are a series of standard commission fees, such as account maintenance fees. However, these are usually free, as long as you meet certain requirements.
Another common fee is the card maintenance fee, usually applied to credit cards. These can also be easily avoided if you meet with requirements such as directly depositing your payroll (as seen above), taking out a life insurance with your bank or making a certain number of monthly purchases with your card.
With regards to transfer fees, it is worth mentioning that national transfers, as long as they are done online or through an ATM, should never entail fees. Commission fees regarding transfers within the euro zone will depend on your specific contract, although they are usually free. However, international transfers (outside Europe) usually entail very expensive fees, so when it comes to these transactions it might be better to outsource them through independent platforms, such as Paypal or Transferwise.
While the aforementioned commission fees, although avoidable, are considered legitimate, there are other fees that are considered to be abusive; some of them are even illegal, according to the Bank of Spain. The most common are:
· Commission fee for bank overdraft and claim. Banks apply this commission when your account is overdrawn. This is not an illegal practice, but often banks will charge along with the overdraft commission a "payment claim" commission automatically. This is illegal: once your balance is below 0€ your bank has the obligation of notifying you and giving you a period of time in order for you to revert the situation.
· Duplicated commissions. This is just common sense: a banking entity cannot charge you twice for the same operation. For this reason you should check your bank movements regularly, and if you detect any activity, contact your bank.
· Commission fees for unsolicited services. Your bank should never charge you for a service that you have not requested. If this happens, contact them.
· Commission fees resulting from a mistake made by your banking entity. Your bank does not have the right to charge you any fees generated by an internal error.
· Commission fees for withdrawing from your ATM. As seen above, you cannot be charged any fees for withdrawing money from an ATM belonging to your own bank entity, even if it's not the same branch.
· Commission fees for depositing money through your ATM. As in the previous case, your bank cannot charge you any fees for depositing money through an ATM belonging to your own bank entity, regardless of the branch.
· Commission fees for national transfers or between your own accounts. This is not an illegal practice; however, it is extremely rare that a bank will charge any fees for making a national transfer or a transfer between accounts belonging to the same bank.
· Commission fee for canceling a transfer. Always be careful with regards to "extra" services: they may be costly. There are banks, like Banco Sabadell, that give you the option of cancelling a transfer after sending it, but it will charge you a 20€ fee regardless of the amount you transfer. So before carrying out any transactions, you should read the small print thoroughly.
If you are ever subjected to legal but abusive commission fees, you can always try to file a claim and ask for your money back, and more often than not they will reimburse you. If you are charged an illegal fee and your banking entity refuses to give you back your money, you can always file a formal claim. In case you are not sure if a commission is legal or not, you can check the Organisation of Consumers and Users' website, also known as O.C.U. (Organización de Consumidores y Usuarios). It is so important to keep an eye on your banking movements: if you ever see an unknown charge, contact your bank.
Lastly, it is worth mentioning that in the last years banks have tended to reduce the number of offices and increase their online presence. Although being able to operate from home has proven to be very convenient, you should take into account that in case you need to solve any incidents, it is always easier to do so if you to someone face to face, rather than talking on the phone or via online chat. So, if possible, always try to open an account with a banking entity that has an office nearby.
Conclusion
In short, opening a bank account in Spain may not seem an easy task at first: bureaucratic difficulties, lack of knowledge on how banks operate in a new country... But if you take into account the information above, opening a bank account will not only be much less frustrating, but will help you optimise your personal finances.

Vaststellingsovereenkomst laten controleren