Getting a Spanish SIM card for your phone and/or internet without a landline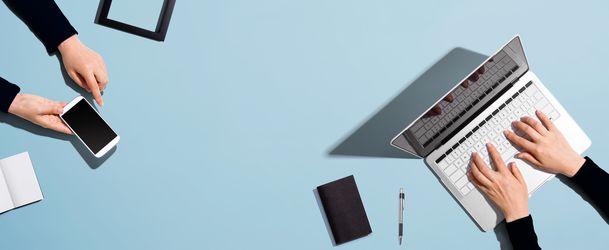 How do I get a Spanish sim card for my phone?
So, you just moved to Spain, or you are planning to spend some time in the country, and you are wondering if you should get a Spanish sim card for your mobile phone. Considering this is the era of smartphones and hyper-connectivity, getting a local sim card should have a top-priority level on your to-do list.
However, if you are not a Spanish resident, you may be wondering what the best options are, on top of the once-costly roaming services. Follow these guidelines, and you should be able to find a Spanish sim card that perfectly fits your needs in no time.
Phone providers
Spain is one of the biggest markets in Europe when it comes to mobile phones. There are several providers available, and just as many virtual providers or low-cost companies reselling the major operators. The main operators from which you can get a Spanish sim card are Movistar (also known as Telefónica), Vodafone, Orange, and Yoigo.
All of these companies offer excellent coverage and 4G connection capabilities. Yoigo has a smaller infrastructure and coverage; however, it compensates for this by offering free domestic roaming on Movistar and Orange networks. These providers are a safe bet for purchasing a Spanish sim card with good coverage and connection speed.
Among the resellers - or virtual providers - the most popular and reliable are DIGI, Lycamobile, Lebara, Pepephone, MásMóvil, and Lobster - a Spanish 'all-in-English provider. You can definitely save some money with them, although this comes at the cost of support and recharge points.
Should I get a prepaid card or a contract?
According to Spanish law, all of the sim cards issued have to be registered. You can do this by getting your Spanish sim card in a branded store and presenting your passport or ID paper at the time of purchase. As a foreigner, you might be limited to a prepaid plan - that's until you get your residency paperwork done.
If you decide on a prepaid card, you might even find one that you could get for free. Movistar, for example, offers the 'Habla 6' plan - a free rechargeable sim card restricted to phone calls for 6 cents per minute. Or, for a little extra, around €10 - €15, you could opt for a 'Tarifa Prepago', which includes data packages of up to 30 gigabytes a month. Low cost companies might have similar prices but better terms; for example, Lebara offers a prepaid sim for €10, with a €10 credit to spend on internet or phone calls.
The residency, or temporary residency, should be done in case you plan to stay in Spain for longer; for example, for periods exceeding the typical one- or two-week holiday. Once you will be through with the bureaucracy for your new residency, you will be able to stipulate a contract and forget about the constant credit top-ups.
The average price for flat-rates on Spanish sim cards with unlimited phone calls, good bandwidth, and unlimited data fluctuates around €30 - €40 depending on the company. There are several offers regularly released on the market to attract new customers; in any case, make sure to be well informed on the terms and conditions of your contract to avoid unwanted surprises.
Independently from what your choice is, make sure your phone is unlocked before purchasing and installing your new Spanish sim card.
How do I get Internet at home without the landline?
Thanks to the great technological advancement of the last five to ten years, it became rather easy to have a stable, fast internet connection at home without the need to install cables. There are two main options to have Internet without the landline in your home: switching on the tethering mode on your smartphone or tablet or purchasing a travel wireless router. Each option has specific advantages and disadvantages - read the lines below before choosing your solution to keep connected with what's important.
Should I use my phone's tethering?
Turning on your phone's or tablet tethering mode is as easy as accessing the settings, and flipping the Wi-Fi Hotspot and Tethering switch to the 'on' position. Your phone will act as a wireless router: it will receive data and retransmit it to your computer, and you will be able to surf the Internet without the need for a landline anywhere you are.
Keep in mind that you will be using the data traffic from your sim card, meaning that you might incur in additional charges - sometimes unexpectedly high - if you lose track of how much data your phone is downloading to keep you browsing. While the usual mail-check isn't data-intensive, some applications - for example, the video-streaming platforms and some downloads - might be quite demanding and could chew through your data allowance rather quickly.
An additional consideration on using the tethering mode to access the Internet without the landline is that - as much as digital nomads like connecting via hotspot - at the time being smartphones are designed to be used in tethering mode only on occasions, preferably when plugged into a power socket. The tethering mode provides an additional workload on the smartphone, sucking-up several Volts of charge from its tiny lithium battery, and drastically limiting your phone's ability to be on the go.
Lastly, some providers restrict the tethering to the country where the sim card was purchased, so if you plan - or need - to travel outside Spain make sure your sim is not restricted and, if it is, ask your provider to unlock it for you to use it abroad.
Should I opt for a travel Wi-Fi router instead?
You might want to explore the possibility of having a separate device from your phone to keep connected to the Internet without the landline. In this case, Wi-Fi travel routers make for a great choice. The travel routers are generally small and quite cheap, and they can be purchased in specialized shops, on Amazon, or directly at the providers' branded shops.
A good example of an inexpensive, portable Wi-Fi router is the Huawei E5573C, sold on Amazon for a little more than €40. It has good capabilities, it is compact and portable, and has a download speed of up to 150 Mbps. To get a 4G portable router, you will need to shell out roughly €70. Phone providers offer Wi-Fi routers too – usually the rebranded versions of the models you can find on Amazon; check if they are unlocked (usable with sim cards from other companies) before taking your final decision.
Wi-Fi routers have to be equipped with a sim card. It means that, while you will be saving your phone's battery for the more "mobile" tasks, you may incur in some of the risks inherent to the sim card data plan; for example, finishing all the money of your recharge or even worse, ending up with a stellar bill at the end of the month.
Whether you plan to use your phone in tethering mode or to purchase a Wi-Fi travel router to surf the Internet without a landline, make sure you are well informed on your data plan allowance, and try to go for an unlimited plan whenever possible.